This first article is from the NY Times which is very interesting description of man versus machine. Compare this anlaysis to the link at the bottom of the page.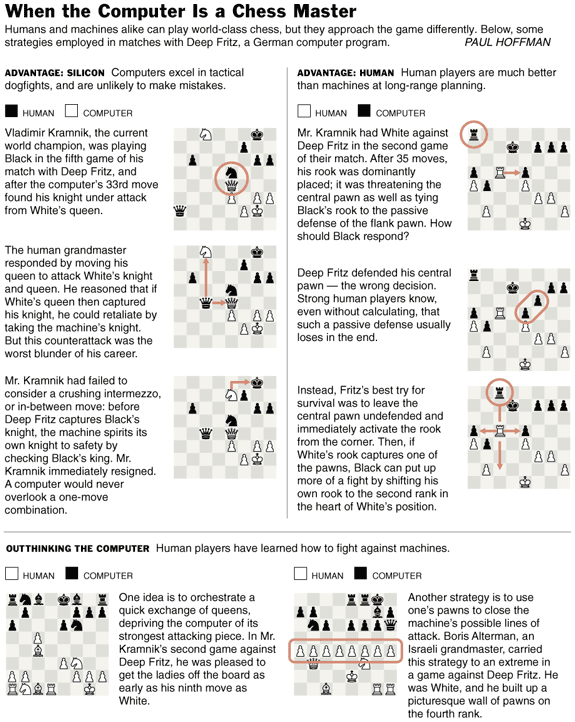 The latest Man vs. Machine match was a draw. For extensive analysis of some key games click on the picture/link above.
Man versus Machine: Humanity's Honor Defended
A great outside link showing the weaknesses of the monsters.